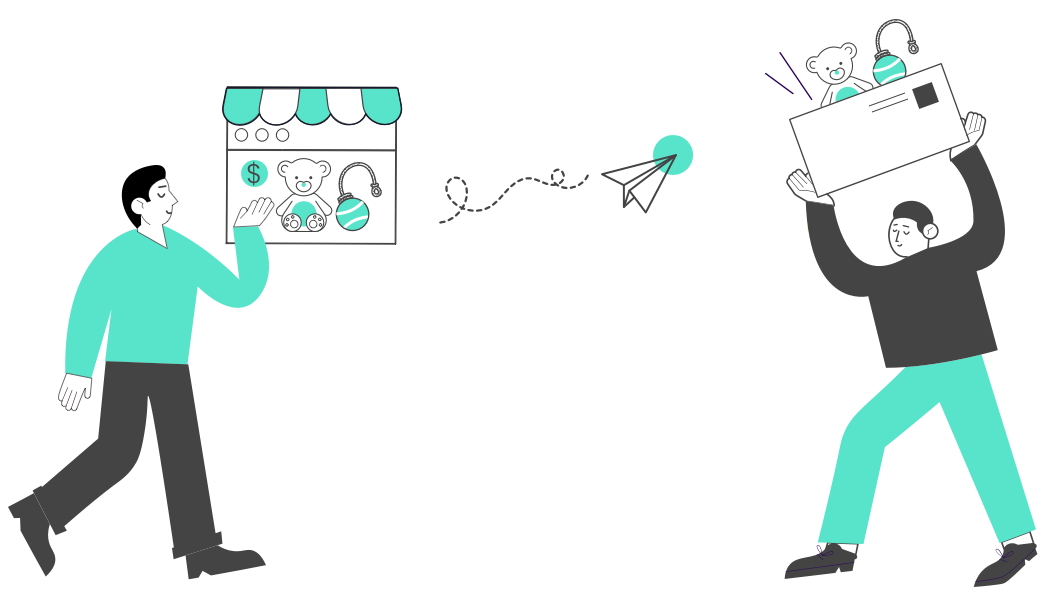 Let your customers shop online and pick up from your store.
Offer Contactless
Shopping!
Now more than ever, retailers and consumers are looking for contactless shopping. Just as today's consumers have diverse needs when it comes to shopping for their pets, retailers have diverse needs when it comes to exploring e-commerce – whether it's ship to home, local delivery, or pick up.
Endless Aisles Lite® is great for retailers who want to lean into e-commerce for the first time, start slow, test, learn, and grow from there.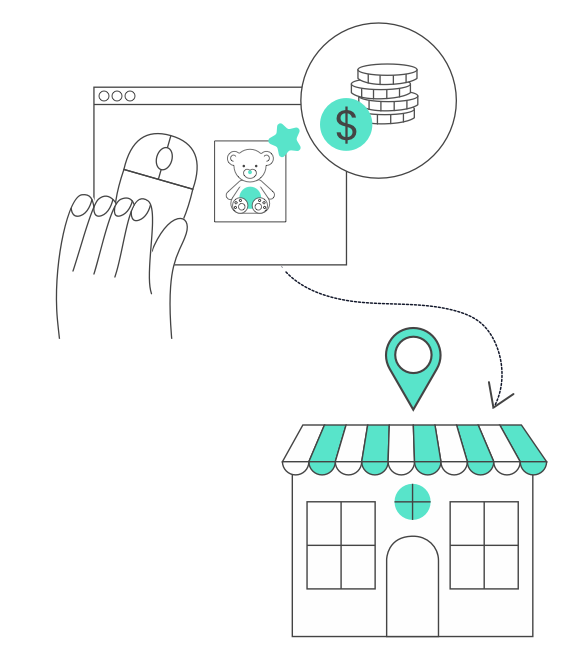 "Endless Aisles Lite allows us to list the items we have in stock on our website, without having to enter any information or photos!"
Ben, Reifsnyder's Ag Center
How Endless Aisles Lite Works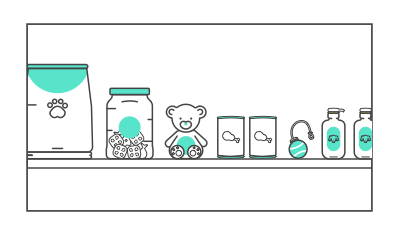 Sell 1,000s of Products
We supply all the rich product images, descriptions, ingredients, and meta-data for your site.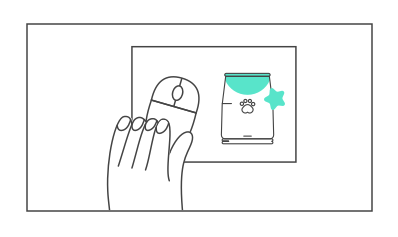 Easy Ordering
Your customer places an order online, and you collect the payment.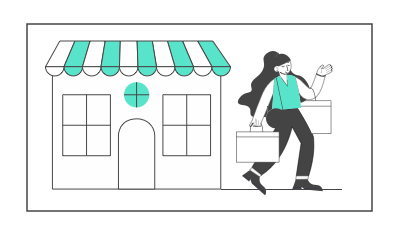 Convenient Pick Up
Your customer picks up in-store or curbside.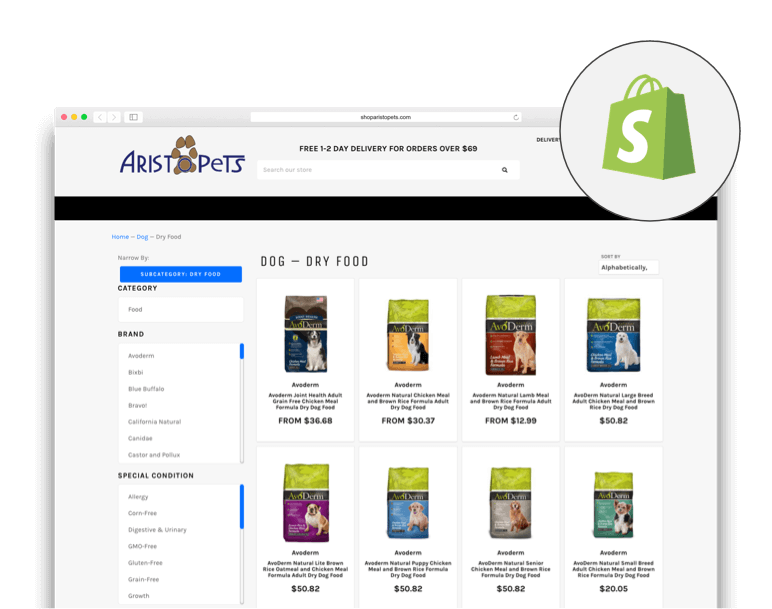 Why Shopify?
Shopify is the leading e-commerce platform, serving over 500,000 businesses. Not only do they have hundreds of themes that you can customize to reflect your brand, they have an app store of thousands of plugins to help power your site. Learn more about Shopify here.
"Endless Aisles Shopify plugin makes having an online presence easier than ever."
Ben – The Modern Paws
Don't have an online store yet?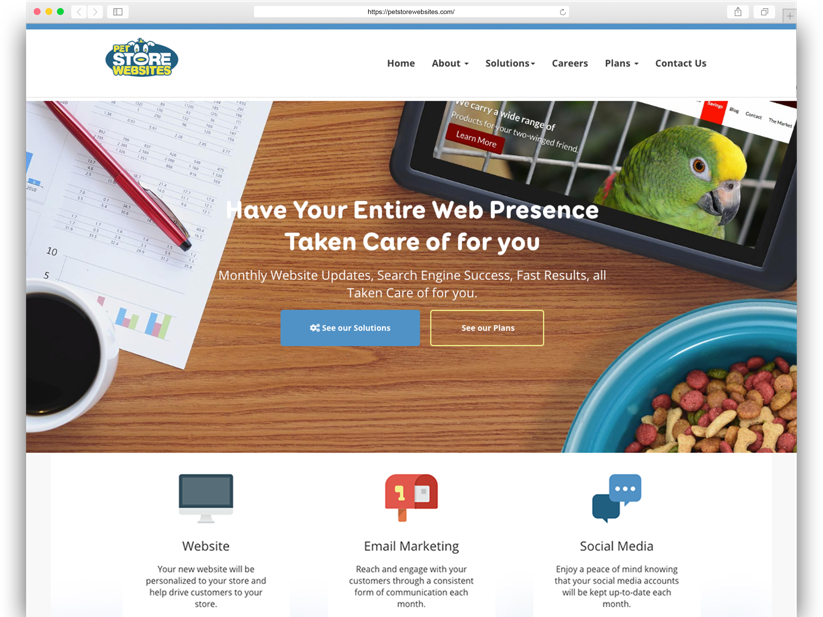 Check Out Pet Store Websites!
Our recommended resource for helping you set up an optimized online store.
From the day you sign up with them, you'll work with your Pet Store Websites E-Commerce Administrator to get your website live and integrated with Endless Aisles, ensuring it's on-brand with your store.